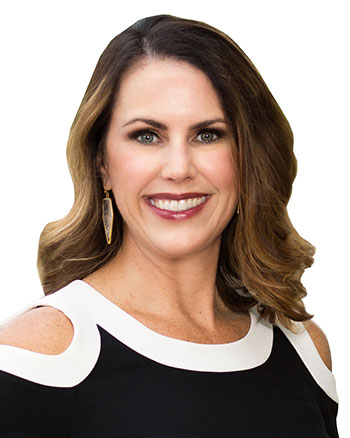 Leslie Moore
Leslie Moore takes a human-centered approach to real estate, understanding that no two clients (like no two properties) are exactly alike.
From her years working in the corporate world as an HR professional, Leslie harnesses her aptitude for communication, organization, and emotional intelligence to work with clients with diverse backgrounds, needs, and tastes. Combined with a sharp eye for design, a love for the community where she lives and works, and insight into the competitive Dallas-Fort Worth market, Leslie makes an ideal partner for anyone buying or selling a home.
Part of the dynamic Ecklund-Luker Group, a high-producing team with Allie Beth Allman & Associates, Leslie offers a unique perspective on the local market. She grew up in the area and has seen sleepy hamlets like Southlake, Colleyville, and Keller blossom into dynamic and desirable communities. Although she moved to the city to start her career, Leslie has since moved back to raise her family, and she knows she's not alone. A new wave of young families is seeking suburban life, attracted by the exemplary schools, safety, comfort, and convenience that the area offers.
Leslie is intimately aware of what former city dwellers are looking for in a home. Her keen design sense helps transform drab, outdated spaces into welcoming, livable nests that appeal to modern families. And, in a region where inventory is scarce, she sees past cosmetic issues to help clients envision the possibilities for turning an ordinary house into a stunning showpiece.
"I partner with clients to identify current needs along with those that may arise in the future. Whether they are executives looking to downsize or young families searching for their dream homes, I believe it's important to work with an agent who truly knows the area and can see the potential and beauty in any property," adds Leslie.
When she's not super-serving her clients, Leslie enjoys spending time her husband, two young children, and two boxers. She is also a passionate volunteer, fundraiser, community leader, and church member. If she can find the time, Leslie loves to travel, and counts her proximity to DFW airport as one of the great perks of living in the area.